Product Name

Large Nano Disperser NH Series

Product Name

High pressure homogenizer

Product Summary

Equipment applied to obtain uniformity and homogenization of concentrations by chemical reactions such as cell destruction, particulateization, emulsification, and liposome of fluids.

Contact us

+82-42-602-8028

Application field

Used to carry out processes such as emulsification, dispersion and crushing in food, cosmetics, pharmaceuticals, chemicals, pigments and dyes, and electronic materials industries.

맞춤

Conditions other than the standard specification can be custom-made, so please consult your sales representative.

수량
请选择购买数量。
根据您的选项设定,将自动为您添加商品!
商品详情
Dispersion & Mix
Large Nano Disperser (NH)
NH Series applies a hydraulic system and is suitable for mass production.
Ultra high-pressure diffusers designed and manufactured in Ilshin Autoclave Co., Ltd.are recognized for their performance at home and abroad and are commercialized as plastic wrap and mass-production facilities in many areas. In recognition of its unique ultra-high-pressure technology in the cosmetics field, it is applied, produced, and sold for the purpose of cosmetics raw materials and emulsion. We expect that more and more cosmetics will be applied with ultra-high-pressure technology and high-quality cosmetics will be manufactured and sold in the future.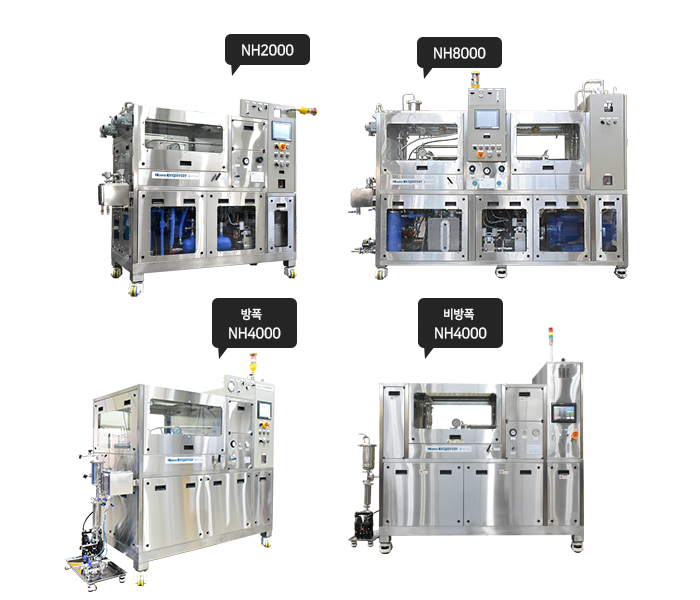 Dispersion
Large High-Pressure Disperser NH Series
Systems suitable for high capacity production
---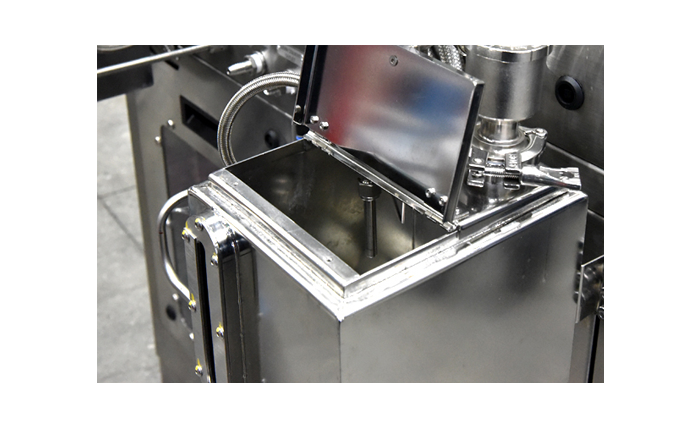 Water Tank Upgrade
Open type water tank
Check quantity more accurately and conveniently
---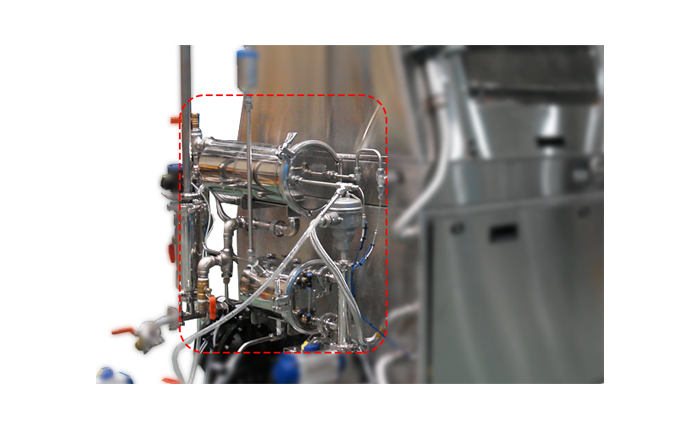 Solidification Arrester
Installation of storage tanks and automatic valves
Installing a solution storage tank and an automatic valve to prevent solidification of raw materials in the event of non-operation

---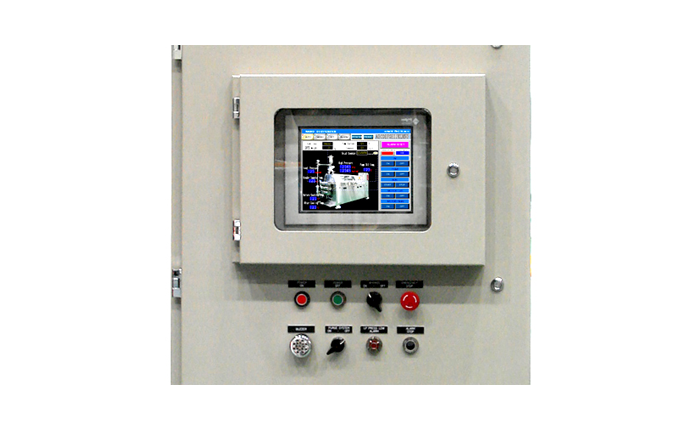 Touch Panel Screen
Status understanding and alarm function
Understand uptime and respond quickly to problems with alerts

---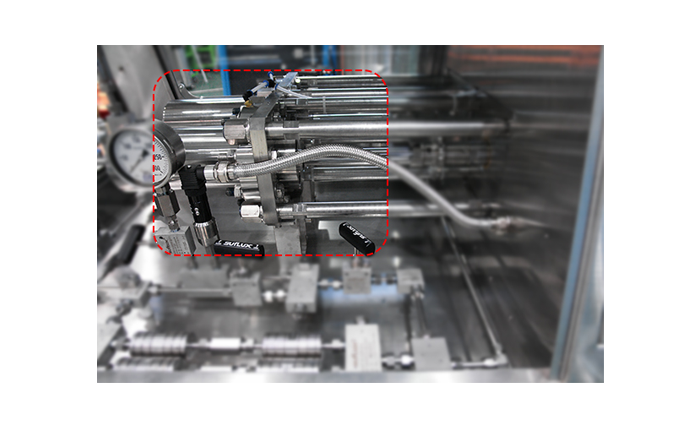 Minimize damage
Cooling line installation
Minimize damage caused by friction heat by installing a cooling line in the amplifier area.

---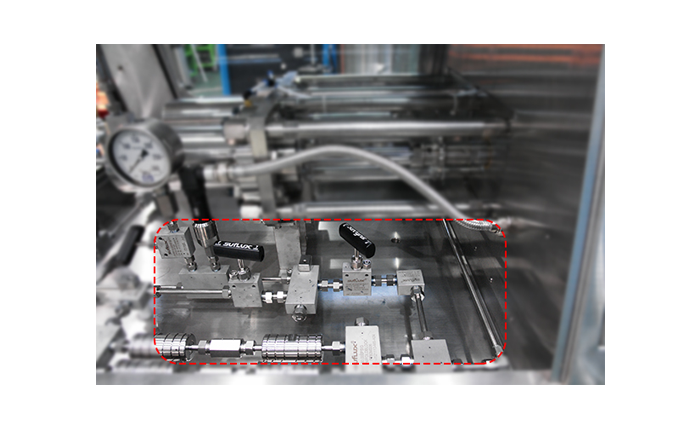 Back Flushing System
Easy to clean
Conveniently washable if chamber blockage occurs
---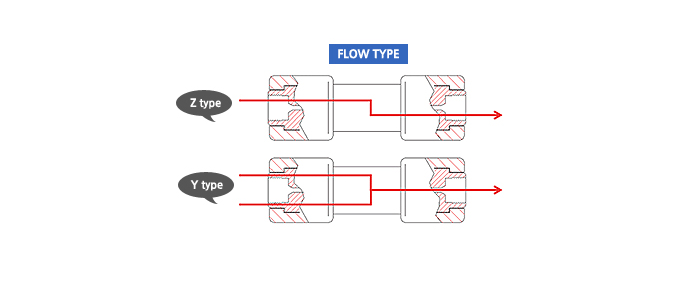 Interaction Chamber Type
Chamber type
Z type : Suspension - Powder is recommended for dispersing and grinding on liquid, CNT, Aluminum, etc.
Y type: Emulsion - Liquid and Liquid, Recommended ex) milk, water, oil, etc.
---
Comparison of emulsified (emulsion) state elapsed
The production of emulsified fuel (diesel oil + water) using ultra-high pressure dispersion, stirrer, and ultrasonic dispersion respectively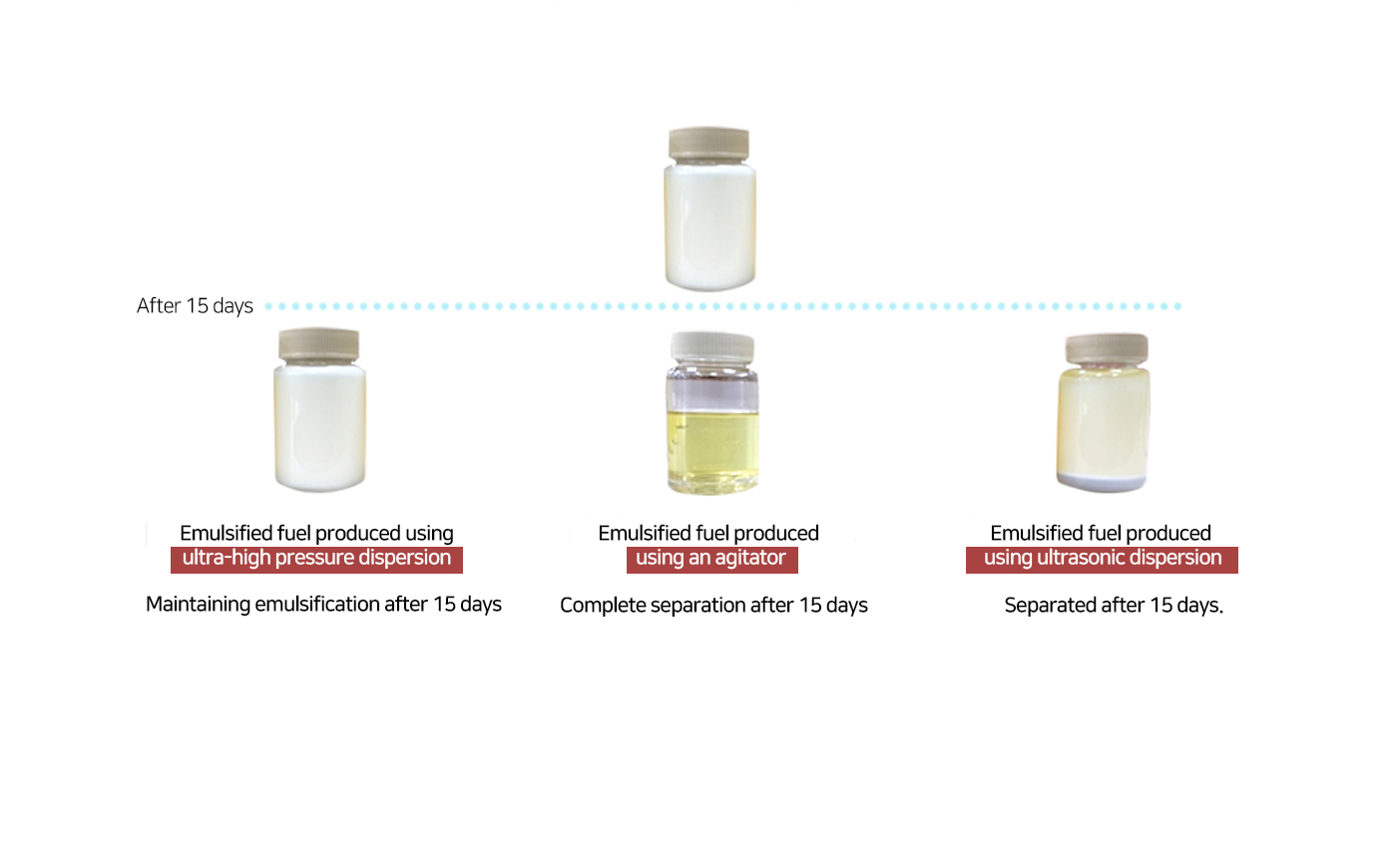 | Series | Operating pressure | Flow rate | Pump system | Weight | Dimension (W x D x H) | Interaction chamber size | Interaction chamber type |
| --- | --- | --- | --- | --- | --- | --- | --- |
| NH2000 | pressure for use 1,500bar | 2L | Hydraulic unit system [220/380/440VAC, 50/60Hz, 30HP] | 1,200kg | 2,350 x 1,000 x 2,100 | 100um / 400um | Z type / Y Type |
| NH4000 | pressure for use 1,500bar | 4L | Hydraulic unit system [220/380/440VAC, 50/60Hz, 40HP] | 2,000kg | 2,350 x 1,000 x 2,100 | 100um / 400um | Z type / Y Type |
| NH8000 | pressure for use 1,500bar | 8L | Hydraulic unit system [220/380/440VAC, 50/60Hz, 40HP] | 2,500kg | 3,500 x 1,100 x 2,100 | 100um / 400um | Z type / Y Type |